Profile of CEO & founder
Inon Avidan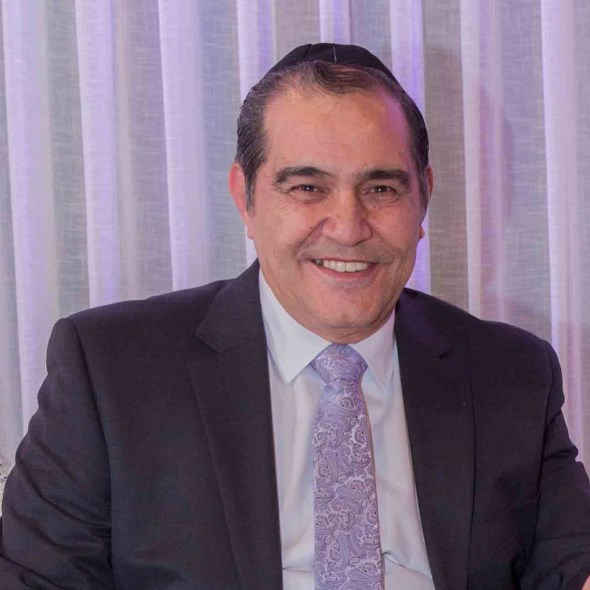 Born in 1950
Graduate of :Tifrach Yeshiva, Beit Hatalmud, Hadera
Military service – Combat Engineering Corp
Served as the Mayor of Hatzor Haglilit in the Upper Galilee
Founded and managed the "Education Center in Hatzor as: kindergarten, school for girls, and Boy's Yeshiva.
Lives in Jerusalem with his wife Ora, the children and grandchildren
In 1988 founded the "Light to the World" a non-profit organization with a vast array of services and the main goal is to ensure, free medical equipments for handicapped, high-risk and developmentally delayed children , regardless the origin, religion or faith.
As the Mayor of Hatzor Haglilit, in North Galilee, during 1978-1983, I was daily witness with the painful problem of the families who contend not only with sorrow and the physical pains of body and soul but also with severe economical situations.
I made a commitment that I will use all my personal efforts to ease and assist as much as God will allow me to reach out to those unfortunate that suffer due to medical problems.
Enabling families to continue their routine and providing them aid and medical equipment and help is the best way for rehabilitation.
That is why we have established "Light to the World", to give tools and solutions to the sick and their families and to be able to deal with the most difficult problems in their own home.
The name "Light to the World", was chosen from the proverb "and God will be to you the guiding light to the world" ( verse, Isaiah Samech,20) to learn from the creator and to do well with all mankind alongside him.
All of us can do something for "Light to the World", of the needy
One giving his time, other his ability, but everyone can do it by a contribution.