Adding Light with a bottle
Adding Light with a bottle
To recycle bottle to Light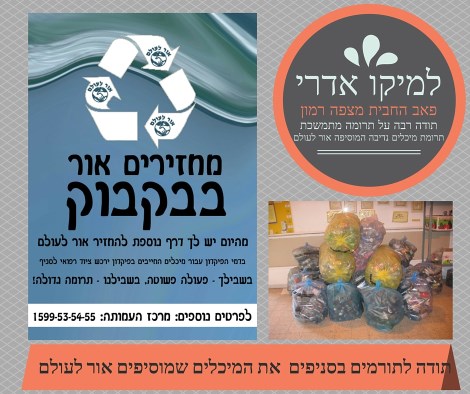 volunteers are collecting containers,  and involving the community to donate small donations for Light to the World
Recycle bottles and help the environment close to home.
Thanks and greeting Miko Edri, from PUB HACHAVIT in Mitzpe Ramon who helps Light to the World for many years!
We are turning to restaurants owners, schools and kindergartens to join the Light to the World Friends to collect containers for the nearest branch.
Simple operation for you – a big contribution for us!